A unique set of workshops for investment professionals and asset management teams.
Continuous improvement – together
Essentia Workshops are 3-hour in-person or virtual offsites led by credentialed experts with experience of driving improvement & change in an asset management context.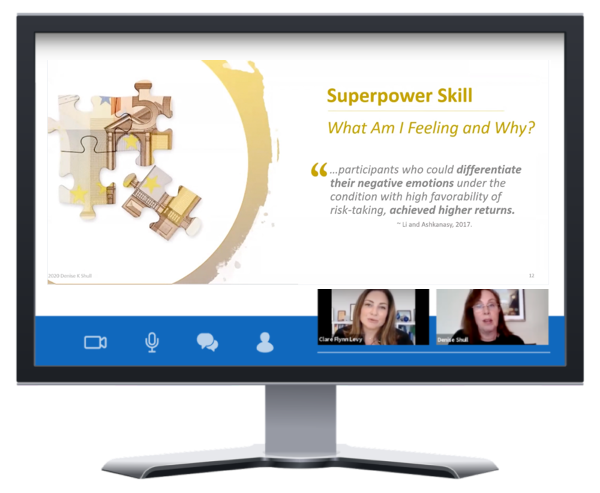 The drivers of successful decision-making
Tailored to your investment process, each workshop is an interactive session offering insights & tools for enhanced outcomes at an individual and team level:
Identify cognitive bias and learn how to mitigate the role it plays in your own investment decision-making.
Pinpoint the personality factors that impact individual and team performance.
Agree on a common language around critical decision-making factors, like investment conviction.
"I'm very keen for us to run this again for a European cohort. I thought it was one of the best courses I've participated in in my whole career."
Introduction to Mitigating Behavioral Bias attendee (Head of Equity Research Product Management, major investment bank)
"Insightful and provided several new 'tools' I think will be additive to our investment process."
Understanding Investment Conviction attendee (emerging markets portfolio manager)
"It was very helpful to pinpoint why I sometimes struggle to communicate effectively with certain members of my team. I'm definitely going to use the questions you gave me, in my next such conversation."

Cognitive Diversity on Your Team attendee (fintech CEO)
Who should attend an Essentia Workshop?