At Essentia, we're passionate advocates of the role that next-generation intelligent technology can play in improving investor performance.
Our team's proven pedigree in investment, technology and behavioral science means we are uniquely placed to understand the needs of active investors and build the tools that help them to perform.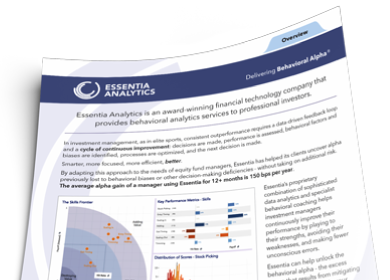 See how active fund managers use Essentia's data-driven feedback loop.